Thirteenth Annual
Jessica Meredith Jacobsen
Memorial 5K Run
September 19, 2020 - 8:00 A.M.
The race is at 8:00 AM, Saturday, September 19, 2019.
Packet pick is between 3:00 PM and 8:00 PM on September 17th and 18th at:
​
The Father O'Neill Hall
616 W. Seminary Avenue
Lutherville, MD 21093
If necessary, you can also pickup your race packet on race day. Please come early. We'll
start the race at Immaculate Conception School, 200 Ware Avenue Towson, Maryland 21204. Anyone who wants to still register can do so at packet pickup, and we'll also accept race
day registrations, time permitting.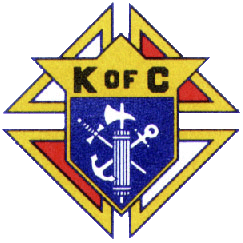 Presented by the Father O'Neill Council #4011 Knights of Columbus
In honor of Jessica Meredith Jacobsen's memory, the Knights Of Columbus Council # 4011 (Father O'Neil Council) has organized the thirteenth annual Jessica Meredith Jacobsen 5K Memorial Run on September 19, 2020 support the House of Ruth, Fr. O'Neil Charities and the ICS Tuition Assistance Fund. The race will start and end near Immaculate Conception Church in Towson, MD. The walkers will follow the runners and walk a shorter course. No bikes, rollerblades, etc. will be permitted.
OUR SPONSORS
T.RowePrice HMS Insurance Brick Bodies Verdence Capital Advisors
Chaplin Davis Investments C.E.A. Scholtes & Associates